Jaap Kramer
Jaap Kramer is een bezige bij en de oprichter van Wildfire Outdoor. Hij is een international Mountainleader (in opleiding), kundige en evaren outdoorinstructeur en organisator van de Happyhike. Naast outdoorinstructeur is Jaap werkzaam als projectmanager, een liefhebber en beoefenaar van vechtsporten, scout en altijd bezig nieuwe kennis op te doen. Daarnaast reist hij gedurende het jaar meerdere malen naar verschillende plekken over de wereld, van de jungle in Belize tot de heide in Drenthe, om cursussen te geven en ervaring op te doen. Kortom: een avonturier in hart en nieren.
Certificeringen:
Rescue emergency care
Advanced medical training
Incidentmanagement
Advanced navigation
Legal and best pratice
Budget and logistics
Rivercrossing
Throwlines
Projectmanagement
Naast outdoorinstructeur is Jaap actief als projectmanager, martial artist en scout.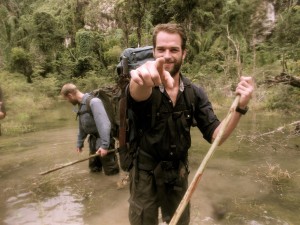 Paul Zijlstra
Paul Zijlstra is een professioneel fotograaf (en huisfotograaf van Wildfire Outdoor). Paul is een ervaren outdoorman met kennis van zaken en heeft de vaardigheid om dit op een enthousiaste en instructieve manier over te dragen. Met de nodige humor en gevoel voor persoonlijke aandacht is Paul een welkome aanvulling op ons team!
http://www.paulzijlstra.nl/

Jan Erik Lemke
Jan Erik Lemke, sleutelwoorden: advisering, training, coaching, interim management, mediation, denktank.
Doel: Getting things done by adding fun in peoples work
Houding: Think global, dream big, smile and connect.
Jan Erik is kort samengevat: veelzijdig, intelligent, humoristisch en efficiënt. En een welkome aanvulling op ons team!
http://www.lemkeconsultants.nl/